Need-to-know facts about Belotero dermal fillers
Belotero is a diverse range of hyaluronic acid fillers that offer predictable and natural-looking results and are tailored to each patient's specific needs. Discover the perfect solution for your patient's requirements by taking a closer look at the Belotero brand and its comprehensive product line.
The Belotero range is a versatile collection of hyaluronic acid-based injectable gels. Hyaluronic acid occurs naturally in the skin and contributes to the maintenance of hydration and plumpness. Unfortunately, as we age, our body's natural synthesis of hyaluronic acid decreases. Because hyaluronic acid is a natural component of our skin, hyaluronic acid fillers are a safe and effective option for restoring volume and rejuvenating the skin.
There are seven products in the Belotero range that may be used in combination to rejuvenate the face. Each product has unique qualities and effects. The Belotero product line is easily adaptable to a variety of uses, such as lip augmentation, improving contours, reducing lines and wrinkles, and restoring firmness and structure to the skin.
Effects of Use
Belotero offers long-lasting and predictable results thanks to the innovative technologies developed by Merz Aesthetics. Belotero fillers employ the unique CPM (Cohesive Polydensified Matrix) technology for optimum tissue integration. While most fillers' conventional cross-linking process only involves three phases, Belotero products are made utilizing the proprietary Dynamic Cross-Linking Technology (DCLT), which includes two extra phases. The company has designed an approach that optimizes the balance of cohesivity, elasticity, and plasticity while precisely addressing the requirements of the target skin layer.
Belotero can offer the following benefits:
Improving skin elasticity and hydration;
Correction of fine to deep lines and wrinkles, including crow's feet, nasolabial folds, marionette lines, and frown lines;
Restoring tissue volume and contouring the jawline and cheeks;
Adding volume to and defining the contours of naturally thin lips or lips that have thinned with age;
Reducing the tear troughs, lightening dark circles and tightening up bags under the eyes;
Hand rejuvenation;
Treating minor nose bumps;
Eliminating scars on the face, including shallow acne scarring.
The products are also available with the addition of lidocaine, a potent anesthetic that works to reduce local pain associated with the injections and to improve patient comfort.
Duration of Effects
Depending on the product chosen, the effects are expected to remain visible between six and eighteen months. According to patient surveys, Belotero fillers normally last for the following periods:
Belotero Hydro: 6-9 months;
Belotero Balance: 6-12 months;
Belotero Volume: 12-18 months;
Belotero Soft: 6-12 months;
Belotero Intense: 6-9 months;
Belotero Lips Shape/Contour: 6-9 months.
The duration of effects is influenced by the patient's general health, age, personal lifestyle, metabolism, skin type and condition, as well as the amount of filler administered. After the initial treatment, follow-up procedures are usually recommended to maintain consistent results.
Side Effects
Belotero is FDA-approved and safe to use when administered by an experienced healthcare professional with extensive training and an advanced knowledge of facial anatomy. However, like other treatments involving injections, Belotero may cause some adverse effects.
Most side effects are only temporary and remain localized within the injection site. These include redness, tenderness, swelling, itching, bruising, and discomfort at the treatment areas. They normally range from slight to moderate in intensity and go away on their own soon after injection (often within a couple of days). If any of these side effects persist for more than 7 days, you should immediately contact your healthcare provider.
Inflammation, infection, hardness, hypersensitivity, allergic reactions, and minor discoloration of the treated areas are less common side effects. Very rare but serious adverse reactions linked to the unintended intravascular injection of soft tissue fillers in the face have been reported as well. These include temporary or permanent vision impairment, blindness or cerebral ischemia, which can result in stroke, skin necrosis, and harm to the underlying facial structures.
Belotero Filler Reviews
Belotero offers a wide range of solutions for different purposes. The doctor can choose the optimal product from the Belotero collection to best address the individual needs of any patient. When compared to other fillers, Belotero is substantially lighter, thinner, and easier to distribute. Consequently, it is regarded to be highly effective for minimizing fine to deep lines and wrinkles as well as reshaping facial contours. Additionally, it is great for natural-looking lip enhancement.
Clients report instant initial results that become visible as soon as the procedure is completed, while the full effects normally take around 2–3 weeks to develop. In most cases, the positive effects of the treatment continue for up to 12 months. When used by a board-certified practitioner, Belotero dermal fillers are reported to have very little to no downtime and provide results that are very soft and natural-looking.
Conclusion
The position of Merz Aesthetics as one of the world's leading manufacturers of advanced HA dermal fillers was further strengthened with the addition of their innovative Belotero product line nearly two decades ago. Belotero has become recognized among physicians as a premium brand since its launch in 2005. It is renowned for its excellent performance, high level of patient and customer satisfaction, and high safety profile.
The collection of Belotero dermal fillers is versatile enough to have a perfect solution for virtually any facial area. Belotero can prevent or reduce the signs of aging on the face, including deep wrinkles, brow furrows, frown lines, and nasolabial folds. Additionally, Belotero shows excellent results in lip augmentation and aids in eliminating the appearance of scars. The Belotero range offers products tailored to almost any aesthetic purpose.
Belotero is a great treatment option for most patients who want to improve their skin's appearance without drastic volume changes. Belotero is a good early intervention into the aging process that offers a naturally enhanced, authentic skin look. A thorough consultation is necessary to ensure that the patient is a good candidate for the treatment.
Ask a question to our expert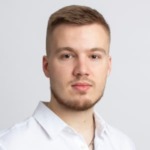 Andrew
Key account manager