What are dermal fillers used for?
Dermal fillers are soft, gel-like injectable substances designed to treat dark under-eye circles, add volume to the chin, cheeks and cheekbones, correct lip contours, reduce nasolabial folds and other superficial to deep facial wrinkles, and rejuvenate the neck, décolleté and hands.
Major Medical Solutions provides a wide selection of safe and effective high-quality aesthetic products, including dermal fillers. If you would like to learn more about dermal fillers, read on to find out about their benefits and side effects that they may cause in some patients.
Top Uses for Dermal Fillers
1. Lip Contouring and Augmentation
Today, lip augmentation is arguably the most popular application of dermal fillers. Despite being frequently associated with overfilling, lip enhancement procedures can be easily customized to create a mild enhancement of the natural shape of the lips, rehydrate them, balance out the texture by filling in perioral wrinkles and improve symmetry.
2. Correction of Wrinkles and Folds
The main indication for the use of dermal fillers is facial rejuvenation. Fillers make it simple to replenish the lost volume — and thus smooth out wrinkles and folds — in different facial areas, immediately erasing years from a face and restoring its harmony. Dermal fillers are designed to eliminate superficial to deep wrinkles, including nasolabial folds, marionette lines, crow's feet, frown lines, etc.
3. Sculpting the Jawline and Chin
Injections of dermal fillers are often used as a minimally invasive alternative to surgical contouring of such areas as the chin, jawline, or nose. With a dermal filler treatment, the patient's side profile can be visibly enhanced. Dermal fillers significantly improve the definition of the jawline, giving the lower face a much more contoured and sharper appearance. When used on the chin, dermal fillers can minimize the appearance of a weak chin, define the jowls and balance out facial proportions.
4. Treating Hollowness Underneath the Eyes
Dermal fillers can restore volume to the delicate under-eye area in order to give the face a more rejuvenated appearance without any plastic surgery. Fillers are used to hydrate the skin and support the production of collagen, helping to bring back natural volume and elasticity. Fillers that treat hollowness underneath the eyes may also reduce dark circles and puffiness, as well as eliminate fine lines and wrinkles in the eye area.
5. Hand Rejuvenation
The appearance of hands can also be improved with dermal fillers, although this application is less widespread. The skin on the hands is very thin and tends to be exposed to environmental elements, such as the sun, water, and wind. It is thus particularly vulnerable to the natural aging process. While there are various procedures that can help with this, including laser resurfacing and chemical peels, dermal fillers are the best solution to instantly restore the skin's smoothness and firmness in this area.
6. Eliminating Acne Scars
Dermal fillers may be used to repair acne scars, offering the skin a smoother and more radiant appearance. The removal of scars, along with other enhancing effects of dermal fillers, results in a boost in the patients' overall self-confidence and improves their quality of life.
Duration of the Effects
Dermal fillers are a highly effective solution for minimizing wrinkles and improving the overall appearance of the skin, but the benefits are temporary and normally last between six and twelve months. Most dermal fillers are based on hyaluronic acid, a naturally occurring substance; therefore, they are broken down by the human body over time. One of the major factors that determine the longevity of HA-based dermal filler treatments is the rate of the patient's skin metabolism.
Beyond that, the duration of dermal filler effects is influenced by a number of other factors, including the patient's lifestyle, the type of product applied, and the treated area. Dermal fillers remain longer in areas with less facial movement, which is why the location of the injection may have an impact on how long the results last.
Side Effects
Despite the fact that dermal fillers are generally safe, they may cause certain adverse effects. These include lumps or bumps under the skin (which are normally removable with a follow-up treatment) and such common but short-lived conditions as swelling, bruising, redness, discomfort, and a burning or itching sensation in the injected area. As with any medical procedures involving injections, there is a risk of infection, hypersensitivity, or allergic reactions. Beyond that, applying too much filler in one area may create an unnatural appearance.
If the product and the injection technique are chosen correctly and if the procedure is performed by a qualified professional, any side effects of the filler are minimal and only temporary. This is why it is so important to find a reliable supplier of authentic injectable products, such as Major Medical Solutions, and to entrust the treatment to an experienced practitioner.
Belotero Filler Reviews
Belotero is a versatile filler range designed to treat the signs of skin aging, from fine lines to deep wrinkles, and to restore lost volume in different facial areas. Its key advantage is that the composition utilized in Belotero injectables is unique. With Belotero, you can prevent the puffy or lumpy appearance that certain fillers may produce. Additionally, Belotero doesn't create the bluish hue that some fillers do in areas where the skin is particularly thin and delicate.
Compared to other fillers, Belotero is significantly lighter, thinner, and simpler to spread. These characteristics make it extremely effective in reducing minor, superficial lines and wrinkles as well as addressing signs of aging in delicate areas, such as vertical lip lines or smile lines. It also works well for enhancing the lip contours.
Clients report immediate results, starting as soon as the injection is done, but the full effects appear within 2–3 weeks. The beneficial effects of the treatment usually last up to 12 months. According to patients' reviews, Belotero dermal fillers require little-to-no downtime and provide very soft and natural results under the experienced hands of a board-certified practitioner.
Final Remarks
Dermal fillers can be an excellent way to rejuvenate the skin, smooth out wrinkles and improve certain facial features. However, it is necessary to be aware of any possible side effects — and remember that these injectable treatments are safe and effective only in the right hands. Major Medical Solutions offers a wide range of dermal fillers for any specific need. Administered by a qualified and skilled practitioner, they can produce amazing, natural-looking results.
Ask a question to our expert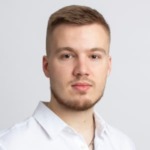 Andrew
Key account manager