Filter
Showing all 2 results
About Radiesse
Radiesse is a line of dermal fillers that stimulate the skin's natural collagen production, immediately volumizing, lifting, and contouring the treated area. Radiesse products are great for restoring facial volume, treating wrinkles of different depths, and improving the appearance of the skin over time thanks to their long-term collagen-stimulating potential. As a result, the skin on the treated areas looks and feels soft, natural, and youthful. Radiesse injectable filler also comes with lidocaine, which is added to minimize pain and make injections more comfortable. Major Medical Solutions offers to buy Radiesse filler and other cosmetic fillers wholesale.
A one-of-a-kind FDA-approved dermal filler, Radiesse has a unique formula based on calcium hydroxylapatite. It provides non-surgical facial lifting and wrinkle correction lasting up to 12-15 months and longer. Radiesse is a safe and well-studied solution that does not cause an inflammatory reaction in tissues, does not migrate and is completely degraded in the body over time. Radiesse injectable treatments are designed to correct moderate to deep facial wrinkles, such as nasolabial folds and marionette lines. Radiesse injectable gel can also be used for hand rejuvenation and soft tissue augmentation in patients over the age of 21.
Radiesse cosmetic treatments have a triple effect: instant wrinkle filling, volume restoration, and contour modeling, all together providing the long-lasting rejuvenation of the skin. Individual results depend on the age, skin type, lifestyle and metabolic processes, as well as on the areas treated. All patients should remember that the correction of wrinkles with Radiesse may only be carried out by a trained doctor who holds a certificate confirming their right to use Radiesse products for cosmetic procedures.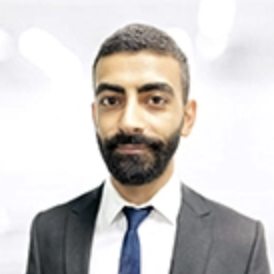 Kamaleddine Ali
Head of Sales Department