About Prostrolane
Prostrolane injectable products are designed by the South Korean company Caregen Co., Ltd. There are four innovative products in the Prostrolane range that have been developed using the Sustained Release Technology & Novel Peptide Technology for body slimming, anti-aging, and skin brightening. Cross-linked hyaluronic acid and biomimetic peptides make up the unique Prostrolane formula. These components stimulate the body to produce its own natural collagen for an extra long-lasting effect.
Major Medical Solutions online store offers to buy Prostrolane products wholesale and have them delivered to your location quickly and safely thanks to our global shipping options.
Benefits of using Prostrolane dermal fillers 
The effects of Prostrolane treatments are immediate and last up to 6 months. To achieve the best results, it is recommended to take a short course of 2 treatments spaced 2 weeks apart.

They are excellent for removing the signs of skin aging, restoring lost facial volume, and breaking down undesirable fat deposits in the body.

The products are completely biocompatible, and the risk of allergic reactions is very low.
Prostrolane product range
The Prostrolane range consists of four products that are designed to address different skin issues.
Prostrolane Natural B injectable gel is a revitalizing formula for deep dermal implantation applied to treat moderate to severe facial wrinkles, folds, and perioral lines. Prostrolane Natural B aims to provide a natural appearance and feel.
Prostrolane Blanc B injectable gel is used for whitening and toning in the mid-deep dermis to brighten the face and neck. It is also great for treating hyperpigmentation on the skin.
Prostrolane Inner B injectable gel is intended for deep dermal implantation. This product is designed to induce the lipolysis of moderate to severe double chin, abdomen, buttocks, and back of thighs. The injection of Prostrolane Inner B aims to reduce localized fat deposits.
Prostrolane Inner B SE is a special formula for eye contouring. It is designed to reduce bags under the eyes and improve skin tone.
Prostrolane anti-aging solutions use highly adaptable skin cells (keratinocytes) to strengthen and build tight links between skin cells and nerve endings for a smoother, fuller appearance. The high quality and safety of all compounds, the innovative production technologies, and the effectiveness are what Prostrolane dermal fillers are appreciated for.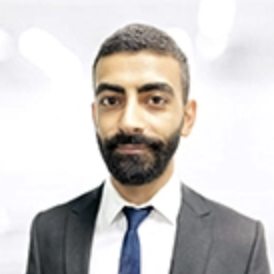 Kamaleddine Ali
Head of Sales Department