Juvéderm® VOLIFT® with lidocaine includes biocompatible HA which is an injectable-filler which provides patients with instant results which are indeed natural, nobody can tell any work was done.
What is Volift?
Volift utilises VYCROSS™ technology is an innovative combination of low and high molecular weight Hyaluronic Acid to improve the cross linking efficiency of Hyaluronic Acid chains. This cross linking allows a low concentration of Hyaluronic acid to deliver natural and long-lasting results, with minimal swelling and bruises.
What is in the box?
(2 x 1ml syringes)
Uses?
Reduction of nasolabial folds and restores the natural contours within the facial area.
Duration of product after procedure?
The effects of 30-minute treatment can be seen for up to fifteen months.
Patients who are not recommended to use:
It is important to understand that our always need to let your physician or doctor know about any allergies, immune diseases and infections you have if you are considering Juvéderm® VOLIFT® with Lidocaine.
Patients who are hypersensitive to hyaluronic acid.
Women in labor (who are pregnant) or lactating women should not use Juvederm VOLIFT with Lidocaine, as well as anyone who is prone to develop skin scarring reactions.
It is advised to not use alongside any other skin treatments (ex: laser or dermabrasion treatment).
Side Effects?
Common symptoms patients tend to have are minor swelling, bruising and reddening of the skin can occur at the site of gel injection. Results will usually begin to show within 1 week.
Our expert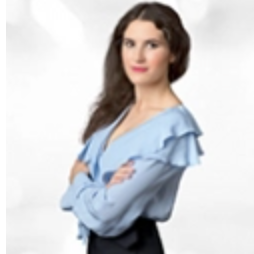 Riza Megay
Key account manager