TREATING THE DEEPEST DEHYDRATION
STYLAGE® Hydro is a solution that is made from an animal-free and bio-compatible hyaluronan serum which hides even the deepest of wrinkles away from around the area surrounding the patient's mouth.
Ingredients:
Cross-linked HA
IPN-Like + Sorbitol
14 mg/g concentration
What's in the box?
30 G1/8 Needle
30 G1/2 Needle
1 x 1 ml volume product
Duration of Effects?
Usually around nine to twelve months. The overall lasting effect of this STYLAGE product and treatment depends on each and every patient according to their lifestyle, age and skin-type. Skin complexion will be noticeably improving instantly from the first session, although later treatments may be required to achieve the optimum results each patient is looking for.
Treatment:
Small needles will carry out several micro-injections into the superficial or deep dermis. Your doctor will choose the correct technique of injection based on the condition of your skin. The treatment can be carried out on the face, neck, lower-neck area or hands.
Method of use:
The usual linear retro-tracing technique is performed by inserting the needle at a 30-degree angle to the skin. For more information, it is important to see and refer to the full instructions enclosed within the box.
Benefits:
Improving skin elasticity
Correcting the skins overall firmness
Our expert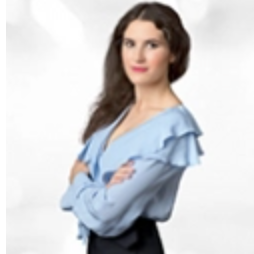 Riza Megay
Key account manager