Jalupro HMW is an injectable filler result which has been formed using an ingenious grouping of amino acids. Jalupro removes skin depressions which can be caused by ageing folds in the skin leading to wrinkles.
This solution functions by nourishing the connective tissue under the different layers of skin, also known as fibroblasts. Fibroblasts produce collagen and repair skin to guarantee that it always has elasticity and great looking texture. As humans grown older and the skin starts to age, the functions of these fibroblasts reduce in activity; this can be the result of many different things including too much exposure to the sun, heavy smoking and other reasons. Later, wrinkles start to form.
The amino acids present in Jalupro HMW coexist with the existing fibroblasts to assist them in continuing their pre-ageing purpose. The richer the amino acids are will determine whether the healthier the skin cells are, resulting in younger appearance. This natural phenomenon is the best solution for the skin to stay young without undergoing surgery.
What's in the box?
1 x glass disposable syringe, pyrogen (sterile gel of Sodium Hyaluronate)
1 x glass bottle sterile solution based on Amino Acids.
Total: (1 x 1.5 ml & 1 x 1.0 ml solutions)
Guaranteed Benefits?
Jalupro HMW can be utilized for the main purpose of fading out scars and improving skin appearance by the elimination of the depressions specifically:
in the face, neck, decollete, underarms, hands, inner thighs, abdomen area and knees
Uses of Jalupro HMU?
Jalupro can be utilized right when the facial area first begins to show signs of ageing. It can be used for the correction of dry and dehydrated skin. It can help reduce stretch marks and is especially beneficial right before surgery.
Time-frame for effectiveness?
As the results are becoming more evident whilst time passes, the average effects can last for 6 months. Can be used before the event of sunbathing and will work effectively in mature aged skin.
Our expert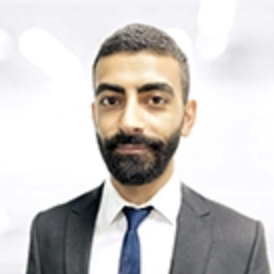 Kamaleddine Ali
Head of Sales Department