How does It work?
Yvoire Classic Plus allows patients a natural and safe-looking result which lies deep within the several skin layers. Yvoire Classic Plus includes biocompatible HA which is an injectable-filler which provides patients with instant results which are indeed natural.
What's in the box?
1 x 1 ml syringe
Sodium hyaluronate – 22 mg / ml.
Phosphate buffer (pH 7.1) – up to 1 ml
Benefits?
Yvoire Classic S Plus is able to:
Treating panient's wrinkles in the face
Enhancing skin texture and glow
Correction of folds I-II degree of severity.
Correcting puppet-wrinkles.
Correcting volume and contour of lips.
Correcting the commissure of the mouth.
Reinforcement of face, neck, décolleté.
Correcting tear and palpebral fissure.
Our expert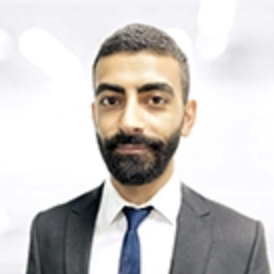 Kamaleddine Ali
Head of Sales Department